The Architects' Association rents out its spaces, both in Barcelona and throughout Catalonia. They are spaces with character and versatility, suitable for holding special celebrations—cocktail parties, dinners, events—and also for business meetings, seminars, conferences and presentations.
Spaces in Barcelona
MEZZANINE
The characteristics of the Mezzanine make it one of the most emblematic spaces in the Association's building for holding any kind of event.
PICASSO ROOM
The Picasso Room is on the first floor of the Plaça Nova building. Ideal for exhibitions, cocktail parties, dinners, presentations, etc.
AUDITORIUM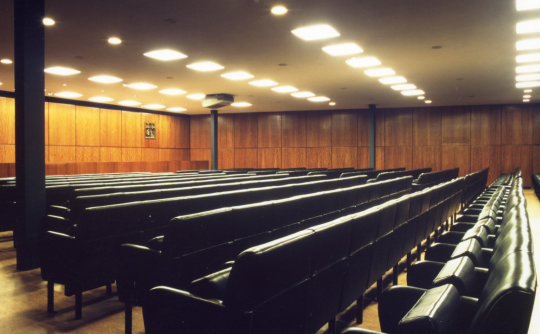 The Auditorium is located on the first floor of the Plaça Nova building and is the institutional room of the COAC for holding conferences and prese