Barcelona
Una Sessió Sert per a presentar formats visuals alternatius a les imatges virtuals o al BIM.
Una Sesión Sert para presentar formatos visuales alternativos a las imágenes virtuales o al BIM.
Imatge de l'exposició o acte: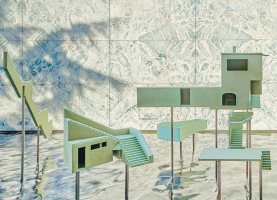 link:
https://miesbcn.com/calendar/artists-in-architecture-reactivating-european-modern-houses/
Date:
Thursday, 19 November, 2020 - 10:00
to
Thursday, 10 December, 2020 - 18:00
Imatge de l'exposició o acte:
Nom autor:
Poble Espanyol. Obres de construcció de la porta de San Vicente de la muralla d'Àvila, entrada principal al recinte del Poble Espanyol. 1928. AFB. Carlos Pérez de Rozas (atribuït)
link:
https://www.barcelona.cat/arxiufotografic
Date:
Tuesday, 10 November, 2020 - 15:30
to
Sunday, 25 April, 2021 - 14:00
Una Jornada a l'Escola Sert on tractarem la reducció de les emissions de CO2 i la pol·lució. És un tema clau als nostres dies. Una de les vies per a trobar una solució a aquesta qüestió és la promoció de l'autoconsum a través de les plaques fotovoltaiques.
Una Jornada en Escola Sert para tratar la reducción de emisiones de CO2 y la polución. Se trata de una tema clave de nuestros días. Una de las vías para encontrar una solución a esta cuestión es la promoción del autoconsumo a través de las placas fotovoltaicas. 
Imatge de l'exposició o acte:

link:
https://www.macba.cat/ca/exposicions-activitats/exposicions/tony-cokes-musica-text-politica
Date:
Friday, 23 October, 2020 - 17:00
to
Sunday, 7 February, 2021 - 15:00
Imatge de l'exposició o acte:

link:
https://www.macba.cat/ca/exposicions-activitats/exposicions/fina-miralles
Date:
Thursday, 5 November, 2020 - 11:00
to
Monday, 5 April, 2021 - 19:00
Imatge de l'exposició o acte: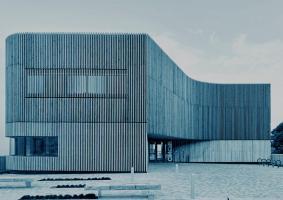 link:
https://www.salleurl.edu/en/culturtalks-calderon-folch-studio
Date:
Wednesday, 13 January, 2021 - 12:00
Imatge de l'exposició o acte: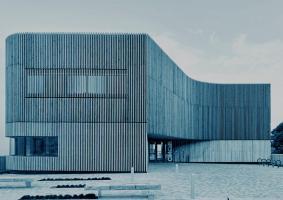 link:
https://www.salleurl.edu/es/ciclo-culturtalks-calderon-folch-studio
Date:
Wednesday, 13 January, 2021 - 12:00